Evenings are the time I can enjoy my balcony the most, at least during the current heat wave. When the sun's about to set it's finally cool enough on the balcony but it's still light enough to water and tend to the plants and even do what I did last night, just sat down and enjoyed the peace, munched on some sweet peas, wild strawberries, chive and parsley and tried to solve a crossword puzzle. I stayed out there until it was past eleven. The only downside was that one of the pizza guys were working late and took smoke breaks ever so often which forced me inside until the air had cleared.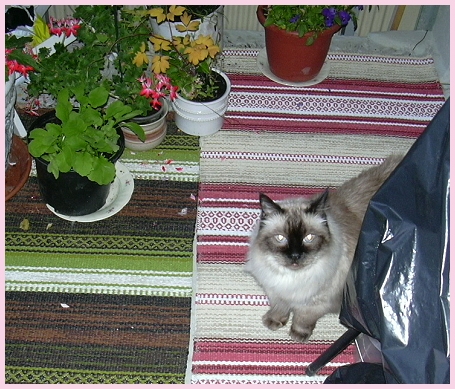 I got a little visitor too, my second cat




She even tried helping me with my crossword! LOL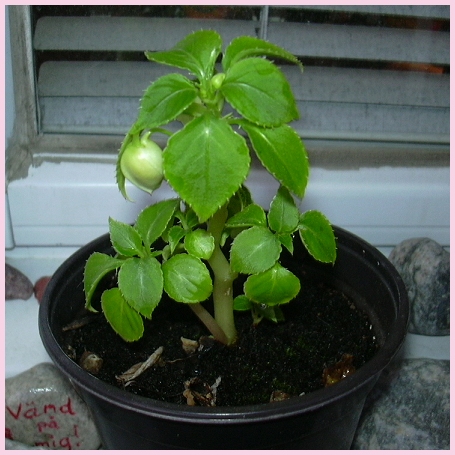 I've just found a bud in my Busy Lizzy/Flitiga Lisa...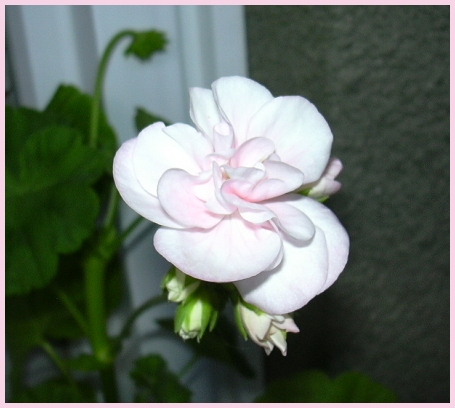 ...and a fully open flower in my pelargonium