I promised you some spring photos and I usually DO keep my promises so here are the first ones (there will be more recent ones as well later).
Remember the spring flower bulbs I
planted last fall
? It was soo exciting when the first life started to show up in the flower pot. Looking for the first spring flowers is something I really miss from my old garden. I wasn't sure anything would survive this harsh winter but at least some of the bulbs did. Yay!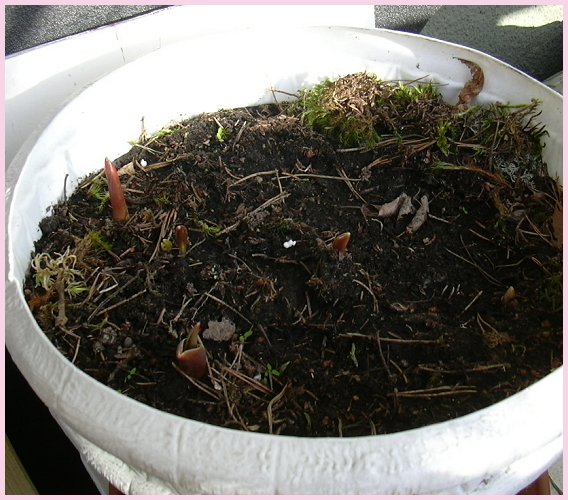 Look!!!



Growing bigger

To me it looks like these are just the tulips which mean that sadly the grape hyacinths/pärlhyacinter and crocuses/krokusar didn't make it. (I'm not sure yet about the Narcissuses/Påskliljorna yet.) I guess I'll have to protect them a bit better from the cold next season (but most likely next winter will not be as rough since the last one was usually cold and snowy for this part of Sweden).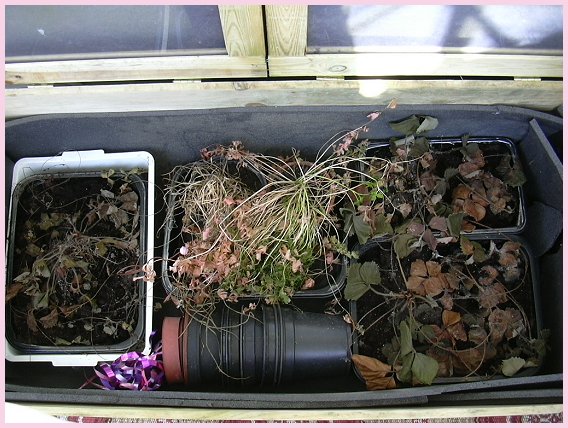 The winter was really hard on the poor plants in the plant box too. The poor
strawberries/jordgubbar and wild strawberries/smultron don't look too happy



But look!!! The chive/gräslök is still alive! And MAYBE the parsley/persilja too.



A couple of days later!


I've bought some lovely Pansies/Penséer this spring (way more than I should but I could resist theses colors)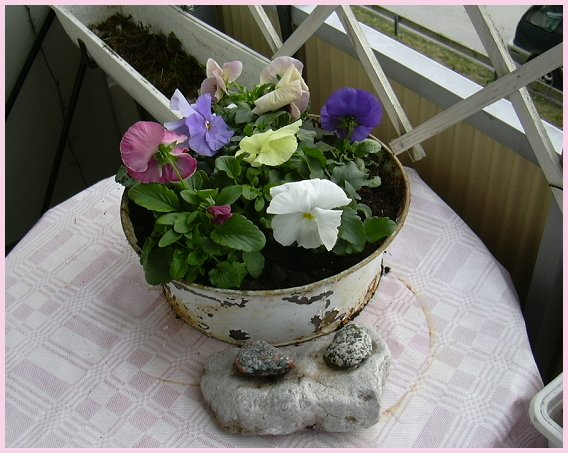 Note the butterflies!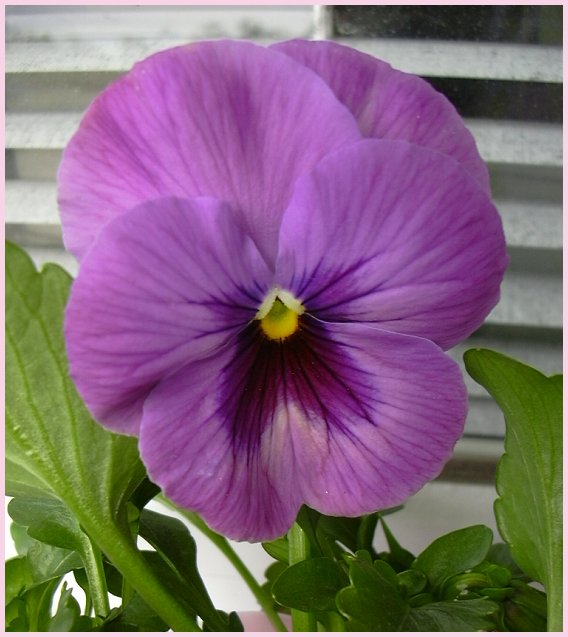 And look! No more snow!!! Yay!!!