One of the things I've never liked with my balcony before has been the floor. It's a hard, cold concrete floor with ugly, flaking paint. Yuck! But since my stepfather had promised (several times over years now) to give me a wooden floor I haven't done much about it myself. But well, he's the kind of guy that keeps forgetting things like this and he REALLY doesn't like to be reminded so this year I decided to solve things myself instead. A wooden floor was out of the question (it required too much money and too much work) but instead I bought some new, fresh (and matching!!!) plastic rugs for the floor and it's looking so nice now. Love it!!!!
They're green though, very green, which makes the pale pinks I've used before look too pale and washed out so I need to spice up the colors a bit on the balcony this summer.

Before!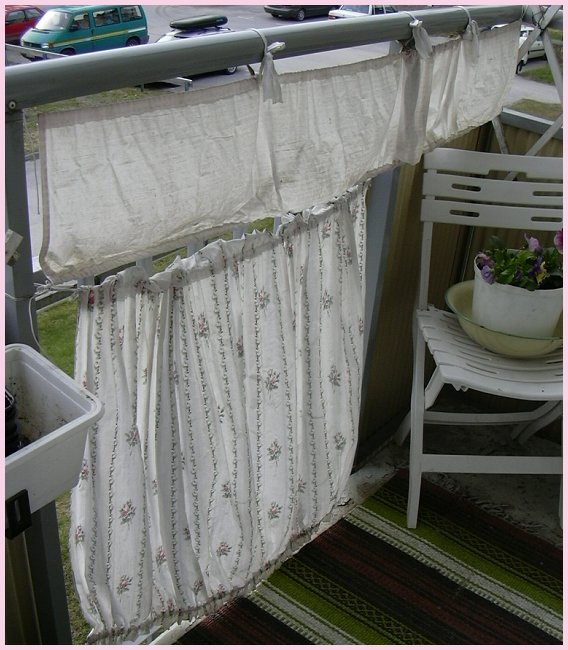 The pieces of fabric I've used to block the view looks absolutely awful. They're both VERY sun bleached and dirty. Can you imagine that the top on used to look like the background I'm using for the blog? (It was actually the inspiration for the blog layout) And the colors that now looks kind of gray were pink and green last spring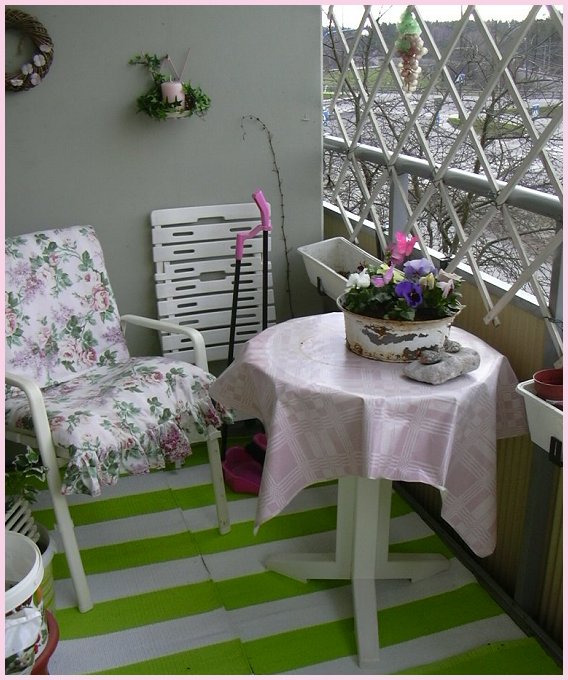 After! MUCH better!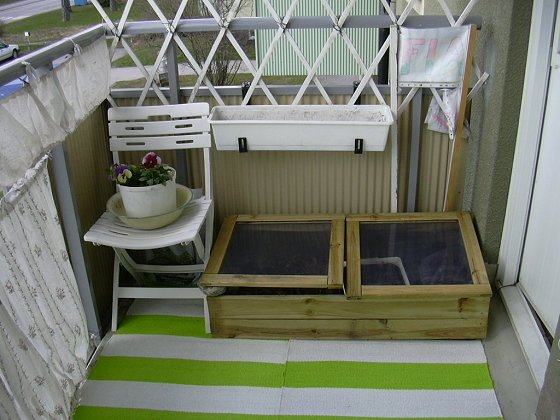 I've moved the plant box to the area I use to call "the corner".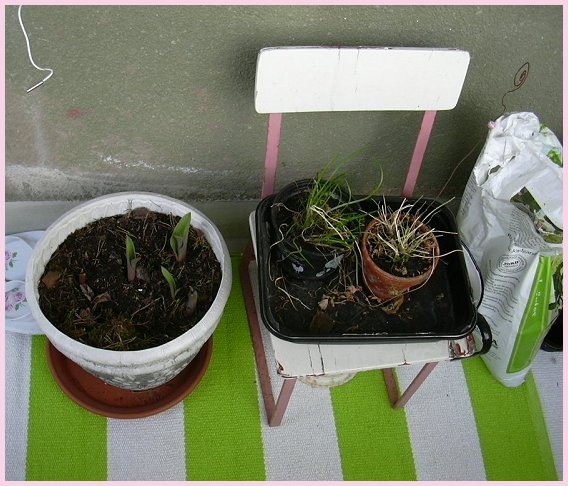 And look and the chives/gräslök and tulips/tulpaner growing!

I have replaced those really bleached and dirty draperies by now (photos will come another day) but I still need to find new fabric for the chair and a new oilcloth for the table in more appropriate colors. And yes, I DO plan to add more plants as well, but it's still too early in the season for most plants.