Here in Sweden we celebrate All Hallows' Eve (Allhelgonaafton). This is a much more serene and solemn holiday than Halloween where we light candles on our loves one's grave to honor and remember them.
These days I'm living too far away from my graves to visit them so I've lit a "grave candle" on my balcony instead.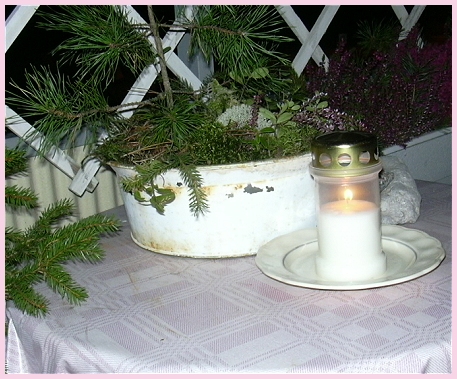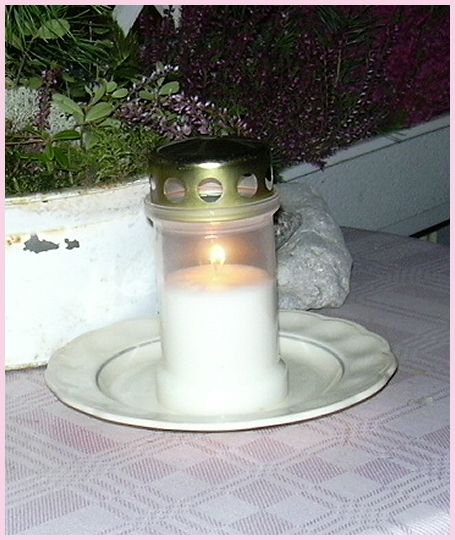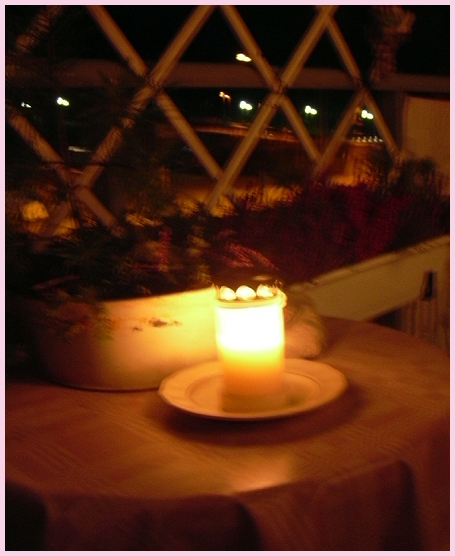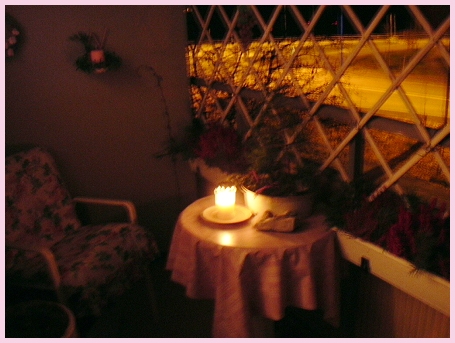 This is for all my lost loved ones but especially for my grandmother and my three cats Ronja, Viran and especially Bissen that I lost this year. I love you all!!! Jag älskar er!