As I mentioned earlier we have a heat wave in Sweden right now! Phew! Today's been the hottest day so far with +36°C out on the balcony = way too hot for both me and some of my plants. (Let's face it, I'm Swedish! Complaining about the weather is a HUGE part of the Swedish mentality, no matter if it's too hot or too rainy. LOL)
There are only a few ours early in the day that when I can use the balcony and then I can't go out there until late evening. And the bright sun shining from a clear blue sky causes a really bad light for taking photos as well with harsh shadows and washed out colors. But I still want to document the growth and a lot of thing's happened since the last photos (all the heath and sun have finally encouraged my plants to GROW, as long as I give them plenty of water).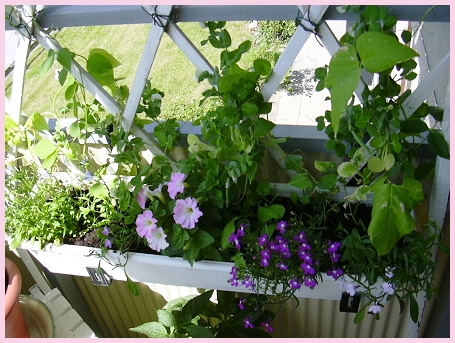 As you can tell the thee flower boxes have become a bit more lush.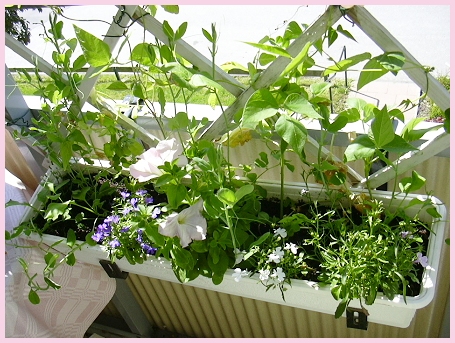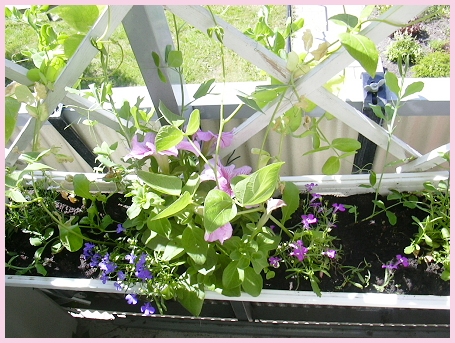 Or you WOULD have been able to tell if it wasn't for the harsh shadows.




The corner is staring to look like a jungle (a lot prettier IRL than in this photo)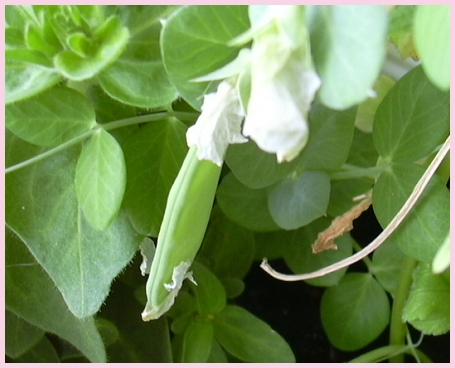 I've been able to find the first (yummy!) Sweet Pea pods




There's buds in two of the pelargonium plants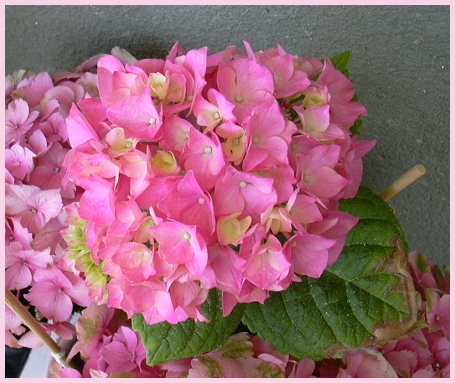 The Hydrangea/Hortensia bud seen in the last entry has begun to blossom.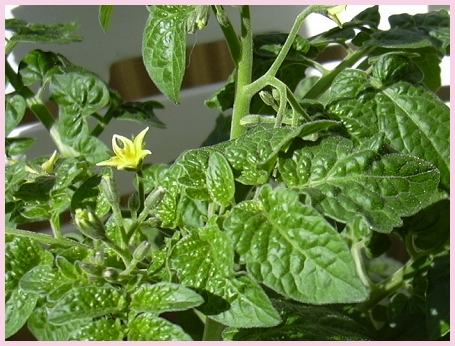 I've also spotted tomato flowers (but no baby tomatoes yet)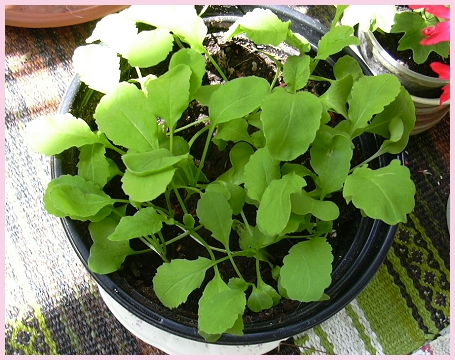 And look at how big the radishes are (I soon need to remove some of them
to give room for the others, I just want them to be a little bit bigger first



The striped Petunia has gotten a lot of flowers...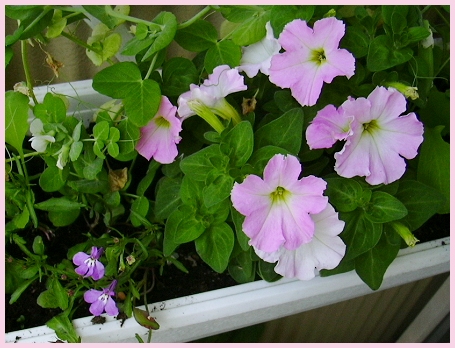 ...and so has the tiny, pink one...




...and the tiny purple one as well




Pale blue trailing Lobelia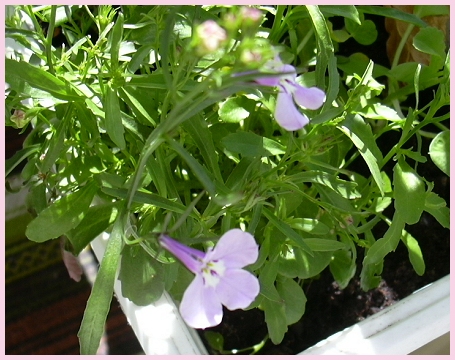 Pink trailing Lobelia