Meet my little friend Pytte! Doesn't she look like a little flower fairy? It's so fun taking photos of her on the balcony so expect to see more of them in the future.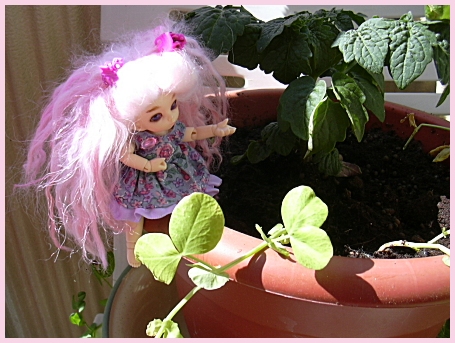 Pytte's showing off the tomato.




Pytte in the hydrangea, just her colors.




No mommy, this isn't a strawberry!!! Strawberries are
round and red and you can EAT them, this is a flower!




Gardening (or in this case "balconing") isn't just about work.
You need to remember to rest and smell the flowers as well